April 2021 Premier Live/Internet Auction
Saturday, April 24, 2021 at 11:00am ET
Welcome to the online catalogue for the April 2021 Premier Live Internet Auction. This exclusive auction will feature over 600 lots of vintage and modern sports memorabilia and cards. The auctioneer generally sells 75 lots per hour in numerical order per the catalogue. The auction will begin at 11:00am on Saturday, April 24th. There will be no in-person bidding.
Online pre-bidding ends Friday, April 23rd at 10:00pm ET. To register to phone bid during the Live Auction please call 610-524-0822 or email info@huntauctions.com

Interactive Online Bidding will be available to all registered Hunt Auctions bidders.
This bidding platform will provide Hunt Auctions bidders the ability to participate with real time interactive online bidding during the live auction. The interactive bidding will be powered by Invaluable and may be accessed via a link that will be available closer to the date of the auction. Bidders must have a valid Hunt Auctions username and current email address to bid interactively online during the auction. Please note, unless you have already received premiere bidding status and plan to bid live online for item(s), $20,000 is the total bidding limit, you will need to be preapproved as such.
---
This Auction Features
---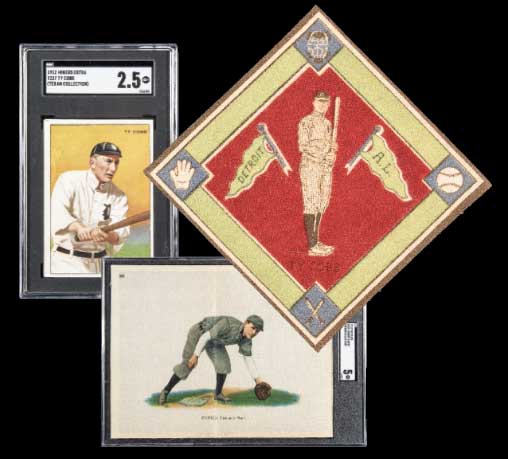 Texan Collection Part III
The "Texan Collection" was meticulously curated over a 40 year period by a Texas gentleman and includes an amazing array of complete sets, type cards, high grade specimens, and rarities. The collector worked to constantly upgrade his sets with some examples having second and third versions of the same sets based on condition grade. Additionally, they selectively accumulated duplicate example of high grade star and rookie cards to compliment the set population within the collection. The "Texan Collection" will be offered over a period of several years within Hunt Auctions Premier Live Auction platforms and will span a wide variety of dating periods and manufacturers of issue to include: Topps, Bowman, Goudey, T-205, T-202, T3, L1 Leather, Allen & Ginter, S81 silks, and many others. The significance and breadth of the collection is among the most notable of any privately held collection to have been offered in recent years to which we are pleased and honored to present.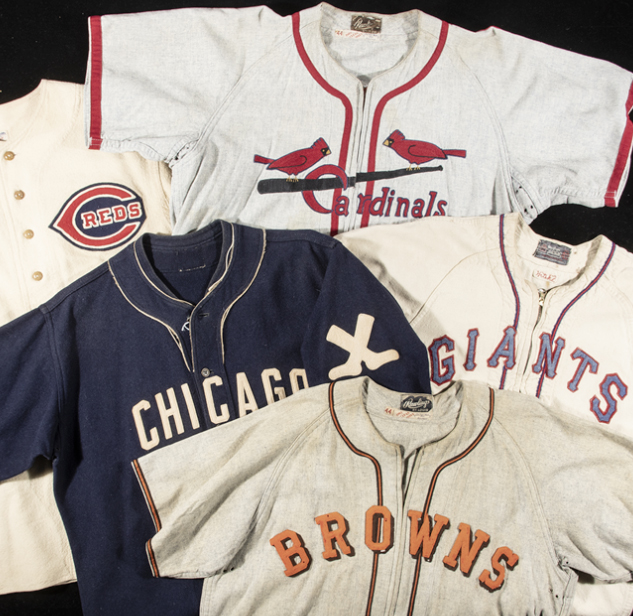 Property of a Northeastern Gentleman
Several items within the auction beginning at lot 419, represent an initial offering from a significant private collection of historic baseball memorabilia. The collection has been curated over three decades with focus on rare game worn uniforms, game used bats, autographed materials, and vintage photography. Many of the objects within the collection have not been previously offered at auction with numerous significant and/or unique items within same. This initial offering will begin a series of auctions to take place over the next few years with hundreds of items to be offered.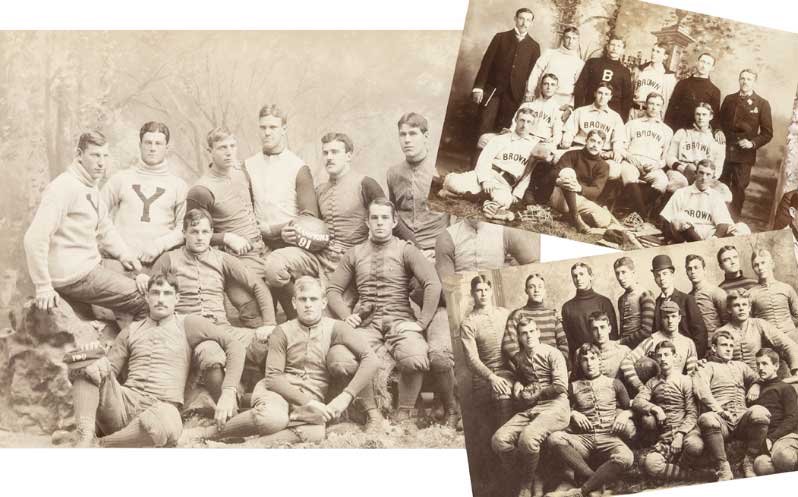 Prominent Midwestern Collection of Historic Sports Artifacts
The section of materials beginnning at lot 511 primarily originate from a highly significant private collection of historic sports artifacts and memorabilia dating from 1860s to 1960s. The collection has largely remained unknown within the hobby. It will be sold over a course of several years with this second offering of baseball and football related equipment, advertising, and antiquities. The quality and quantity of materials is among the most notable of any collection of its type to have entered the industry to which we are honored to bring to our clientele.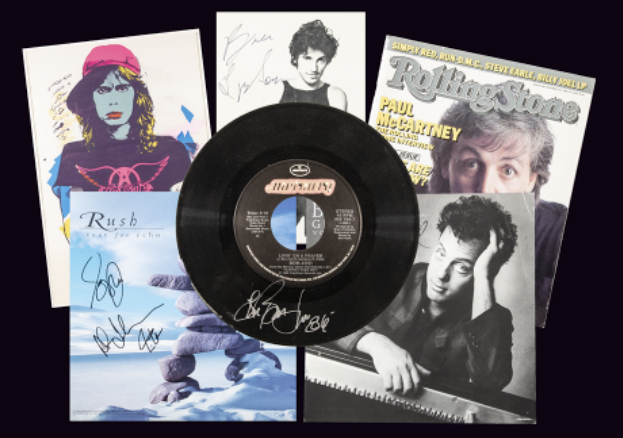 Music and Pop Culture Items
Lots 608-682 represent three private collections featuring music and popular culture related materials. The music items specifically were curated by two industry members who had direct access to many of the principal subjects featured in the collection. Highly uncommon authentic music related items of quality with impeccable primary source provenance being offered for the firsts time publicly.
Auction Time:
Saturday, April 24, 2021 at 11:00am ET
Bidding Inquiries:
Hunt Auctions
256 Welsh Pool Road | Exton, PA 19341
Ph: 610.524.0822 | Fax: 610.524.0826
info@huntauctions.com