Super Bowl LV Live Auction
Saturday, February 6, 2021 at 11:00am ET
Welcome to the online catalogue for the Super Bowl LV Live Auction. This exclusive auction will feature over 500 lots of vintage and modern football memorabilia. The auctioneer generally sells 75 lots per hour in numerical order per the catalogue. The auction for lots 1-360 will begin at 11:00am on Saturday, February 6th. There will be no in-person bidding. Lots 361-End will be part of the online only auction ending at 10pm on February 6th with bidding continuing for 20 minute intervals.
Online pre-bidding ends Friday, February 5th at 8:00pm ET. To register to phone bid during the Live Auction please call 610-524-0822 or email info@huntauctions.com

Interactive Online Bidding will be available to all registered Hunt Auctions bidders.
This bidding platform will provide Hunt Auctions bidders the ability to participate with real time interactive online bidding during the live auction. The interactive bidding will be powered by Invaluable and may be accessed via a link that will be available closer to the date of the auction. Bidders must have a valid Hunt Auctions username and current email address to bid interactively online during the auction. Please note, unless you have already received premiere bidding status and plan to bid live online for item(s), $20,000 is the total bidding limit, you will need to be preapproved as such.
---
This Auction Features
---

NFL Auction
Lots 1-39 and 247-286 originate directly from NFL Auction. These specific pieces are accompanied by certification from the NFL and are noted as such within each applicable auction item description. An additional grouping of items originating from NFL Auction are offered within a later portion of this catalogue and are also specifically noted as such. This particular grouping is one of the finest of its type to have been offered at public auction and we are particularly proud to present such a superb selection of materials. NFL Auction is the official auction site of the National Football League and the only place to bid on guaranteed and authentic signed, game-used items and unique NFL experiences. Over the past five years NFL Auction has donated more than $5 million to NFL and team charities and nonprofits. The NFL does not retain any profits generated by the sale of products on the NFL Auction platform. For more information, please visit nfl.com/auction.


Steve Sax Collection of Original Artwork
Lots 44-65 originate from the personal collection of Steve Sax. Steve is commercial and fine artist who specializes in American Pop Art. Majority of his works focus on sports scenes using mixed media. Aside from the football paintings within this collection, Steve has also painted images of sports greats such as Lou Gehrig, Babe Ruth, Yogi Berra and many others.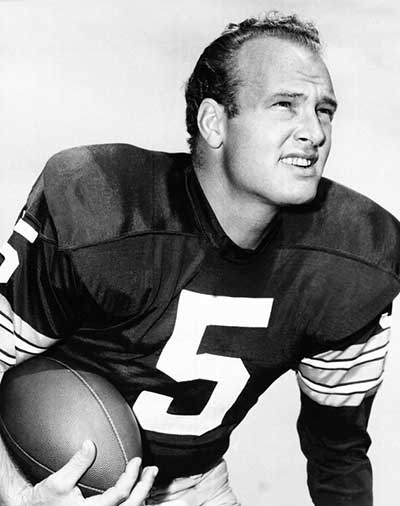 The Personal Collection of Paul Hornung
Lots 104-140 originate from the personal collection of Paul Hornung. Paul was the recipient of the 1956 Heisman Trophy Award at Notre Dame, nicknamed "The Golden Boy", and was selected in the first round of the NFL Draft by the Green Bay Packers. Hornung enjoyed a stellar NFL career with the Packers capturing (4) NFL Championships, (1) Super Bowl Championship, and the 1961 NFL Most Valuable Player award. He was elected to both the College Football Hall of Fame and Pro Football Hall of Fame. The items are being offered directly by the Hornung family with the hope to share some of Paul's collection with his fans and also participate with a portion of the proceeds benefitting NFL Auction charities.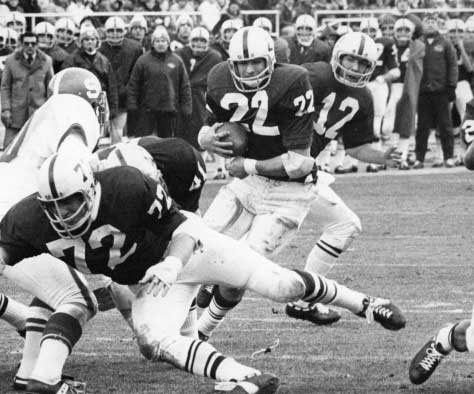 John Cappelletti Collection
Lots 350-360 originate from the personal collection of John Cappelletti. Cappelletti was awarded the 1973 Heisman Trophy as a standout running back for Penn State University. As a unanimous All-American, he also won the Maxwell Award, Walter Camp Award, and eventually enshrinement into the College Football Hall of Fame. John subsequently played in the NFL from 1974 through 1983 with the Los Angeles Rams and San Diego Chargers. The offered items originate directly from John Cappelletti whose wish is that his fans enjoy them as much as he did during and after his football career.
Preview Exhibition and Free Appraisal Fair
Super Bowl Experience
Tampa Riverwalk
Friday, January 29th - Saturday, February 6th
*Please note: not all auction items will be on-site. For any off site items, winning bidders will be invoiced and items shipped.
For entrance to Super Bowl Experience, fans will need to register for the NFL OnePass app and book a session time. Additionally, fans should bring their favorite face covering and prepare to maintain at least 6 feet of physical distance from others.
Visit nfl.com/super-bowl for hours and session time information
Auction Time:
Saturday, February 6, 2021 at 11:00am ET
Bidding Inquiries:
Hunt Auctions
256 Welsh Pool Road | Exton, PA 19341
Ph: 610.524.0822 | Fax: 610.524.0826
info@huntauctions.com