Future Internet/Phone Auctions:
Wednesday, May 29, 2013 - Current Auction


Wednesday, June 26, 2013 - Consignments no longer accepted


Wednesday, August 7, 2013 - Consignments accepted until June 3rd


Wednesday, September 4, 2013 - Consignments accepted until July 3rd

*Please note: Arrival of consignments by deadline does not guarantee placement in aforementioned auction.
Future Live Auctions:


COMING SUMMER 2013!
The 2013 Live Auction at Major League Baseball All-Star FanFest¨
July 15-16, 2013
Jacob Javits Center, New York City

Auction Preview:
July 12-16, 2013

FEATURING
The Personal Collection of Warren Spahn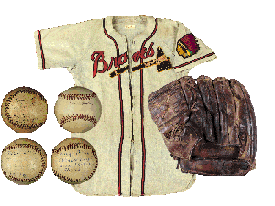 Chris Chambliss' historic 1976 American League Championship Series walk off home run baseball and game used bat.













A limited number of elite consignments are being accepted for this superb two day auction which will assuredly be the most anticipated sports auction event of the year!
For consignment inquires please contact consignments@huntauctions.com

Auction to go online early June!


Show Schedule:


The Philly Show 2013 Schedule

Friday, September 27, 2013 - Sunday September 29, 2013
Friday, December 6, 2013 - Sunday, December 8, 2013

Valley Forge Casino Resort
1160 1st Avenue
King of Prussia, PA

www.phillyshow.com

For a list of signers and to order autograph tickets please visit www.mab-celebrity.com


Consignment inquiries to any of our future auctions should be made by calling 610.524.0822 or by emailing Consignments@huntauctions.com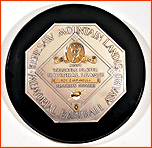 Roy Campanella
1951 National League Most Valuable Player Award
Sold for: $170,500