| | | |
| --- | --- | --- |
| | Lot Number: 305 | |
| | | |
| | | |
| | | |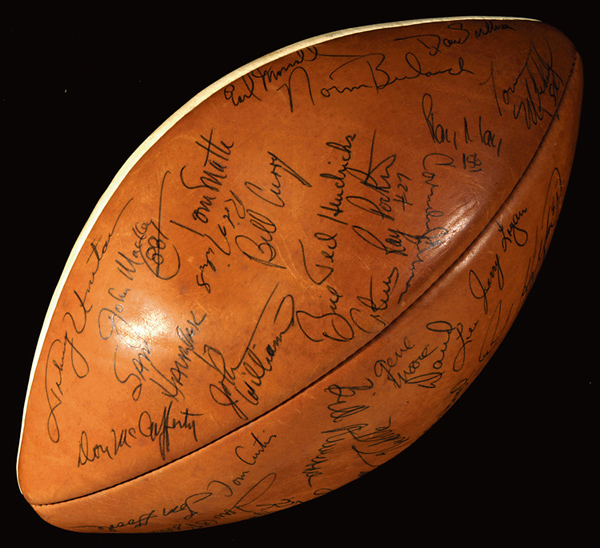 Lot 305
Description:
1971 Baltimore Colts team signed football. Sonnett AFB football has been signed by approximately (41) including Unitas, Hendricks, Mackey, Morrall, McCafferty, and others. Blue ink signatures rate 8 to 9 out of 10. Ball exhibits light general handling wear and hint of soiling to white panel. Includes LOA from JSA: Ball EX/MT, Sigs. EX/MT-NM
Estimated Price Range: ($400-$600)
Current EST: 05/18/13 10:55:51 AM

This item is closed to online bidding as of Thursday, February 3 at 11pm EST. High Bids & Ceiling Bids placed during the pre-bidding period will be executed competitively during the Live Auction. All lots will be sold live and in person beginning at 11am CST on Saturday, February 2nd. It is not possible to bid online during the auction itself. Additional arrangements for phone & absentee bidding are being accepted at 610.524.0822 or info@huntauctions.com.